Thunder Slash
Thunder Slash is a horizontal shoot them up written by Sojiro.

Minimum recommended hardware configuration includes a PowerPC G4 and an AGP card.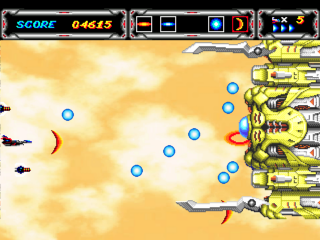 Download my MorphOS adaptation: thunderslash.lha (201,0 kB). Update: All five weapons now work. (2006/02/19).
Please note game data are not part of the MorphOS archive. The included installer will download them.